GMC in History: 114 Years of Hauling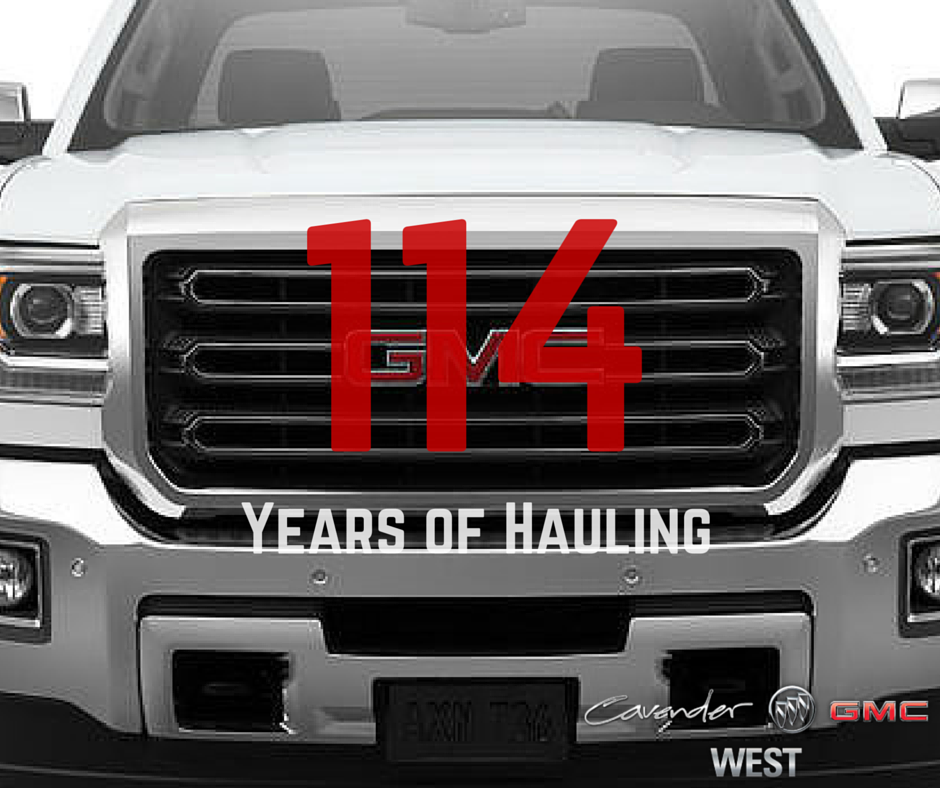 GMC has been ringing bells in American households since the early 1900s, and its rich history continues to grow among the pickup truck industry. We're especially proud to carry GMC's most popular pickup truck, the Sierra, to continue this proud heritage.
It can be difficult to narrow down such a broad 114 years of history, but there are a few highlights listed below on the development of this timeless brand.
1902:
Brothers Max and Morris Grabowsky developed the first Rapid Truck, a prototype of the future pickup truck to be created. The 1-ton truck had a 2-cylinder engine and was first sold in Detroit.
1911:
The new General Motors Truck Co. uses the official GMC logo.
1912:
The GMC logo on Reliance and Rapid trucks was revealed to the public at the New York Auto Show.
1914:
The first GMC trucks weighed up to three-fourths and two tons.
1917-1919:
The U.S. Army was provided with 8,500 trucks from GMC for World War 1.
1918:
GMC contributed 90% of truck production for WWI.
1921:
Oil lamps were replaced with electric lights.
1927:
In Pontiac, Michigan, the GM Truck Company built the largest truck plant in the world during that time.
1931:
The production of Buick six-cylinder engines was taken over by GM.
Click here to contact Cavender Buick GMC West.
1936:
Substantial modifications are made to GMC cab models.
1937:
The Suburban Carryall light utility vehicle with two doors and three bench seats was introduced.
1937:
The staff at GM Styling introduced two-stone color arrangements and remodeled designs on 23 renovated models.
1942:
The U.S. government suspends truck production for citizens in June.
1960:
Light and medium duty models were officially equipped with front suspension.
1962:
Light and medium duty GMC models were redesigned with available interior trim packages and a renovated instrument panel.

1973:
Light duty models were improved with new cabs and sheet-metal, and larger interior space.
1977:
GMC celebrated its 75th anniversary.
1980:
Deregulation in the trucking industry along with the recession created lower sales for heavy duty trucks.
1984:
Heavy duty truck sales improved.
1992:
The Yukon, Suburban and crew cab models surfaced with front-end sheet-metal.
2002:
The centennial for GMC trucks is celebrated.
Click here for a complete outline of the history of GMC.