How to Keep Your Car Clean
Cavender Buick GMC West SAN ANTONIO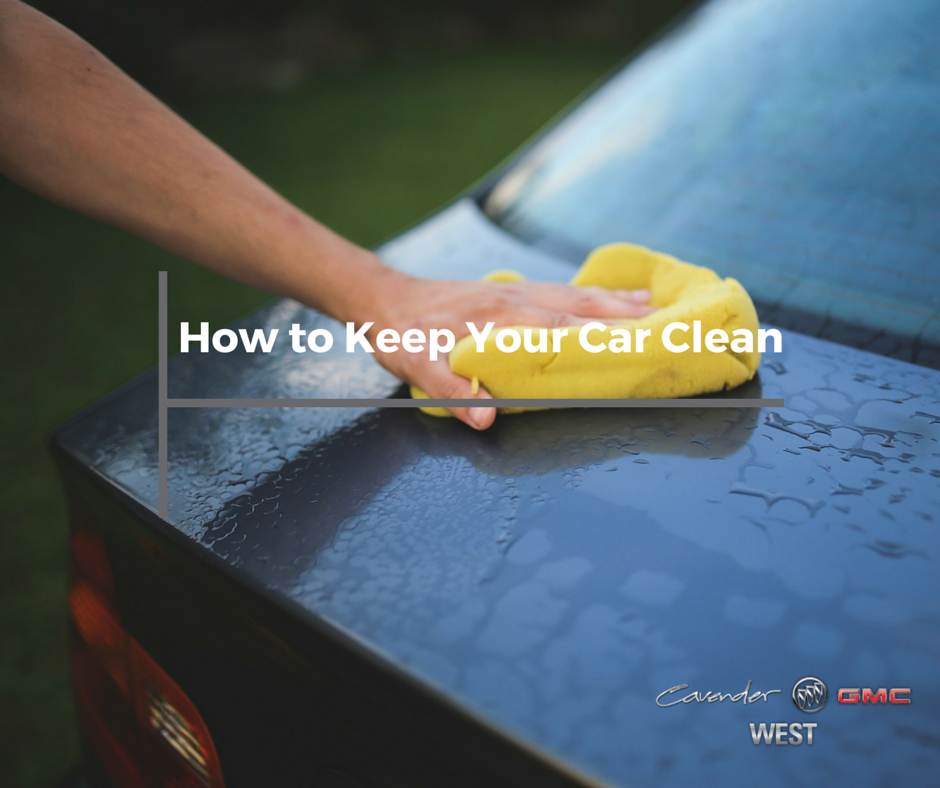 Since spring cleaning has surpassed us and cold weather is gradually moving into SAN ANTONIO, some of us won?t be motivated to pay particular attention to the interior of our car; and some of us definitely won?t be stepping outside into brisk temperatures to perform a manual car wash. But don?t let spring and warm weather be the only time you keep your car clean. As discouraging as cold weather can be, the way we treat and groom our car in warm weather is just as important in cool temperatures.
So before you eat in your car, go a month or two without washing it or let those pesky candy wrappers build up around the seats, take some precaution to keep your car clean all year round.
Don?t Eat in Your Car
-- Our car can sometimes operate as a mini fast food restaurant on wheels, but those smells can linger in our car long after we?ve enjoyed its origin. If you must eat in your car, keep a plastic bag or small trash bag in there to clean up after yourself.
Avoid the Dust Bunny on Wheels Look
-- It can be especially difficult to wash ones car in chilly weather, but a frequent car wash can help to keep your car clean longer and avoid rain, dirt and other buildup.
Wax It
-- The paint on cars is protected by a clear layer of paint; several layers of wax on top of the clear coat helps to protect your car?s paint job even further. And it obviously gives your car that splendid reflective shine.
Click here to view our new inventory.
Cover it Up
-- For those who have a garage, it?s meant to protect and cover your car -- not your exercise equipment. Try moving a few items out of the way to keep your car clean and protected from natural elements. If you don?t have a garage or a carport, invest in a car tarp.
Clear Windows
--
Reader?s Digest
suggests cleaning your windows with baby wipes for instant clean windows.
Fall/Winter Cleaning
-- Our car is almost like a second home, and while you should keep a few handy items stored in your car (jumper cables, an extra tire, a bottle of water, etc.), you should avoid letting unnecessary items and trash build up. Clear out your car as much possible by removing things when you arrive home or when you make stops near a trash can.
Air Freshener
-- Complete your clean Buick or GMC with a nice, fragrant air freshener.
Click here to contact Cavender Buick GMC West.