Meet the 2023 GMC Sierra 1500: New Features and Upgrades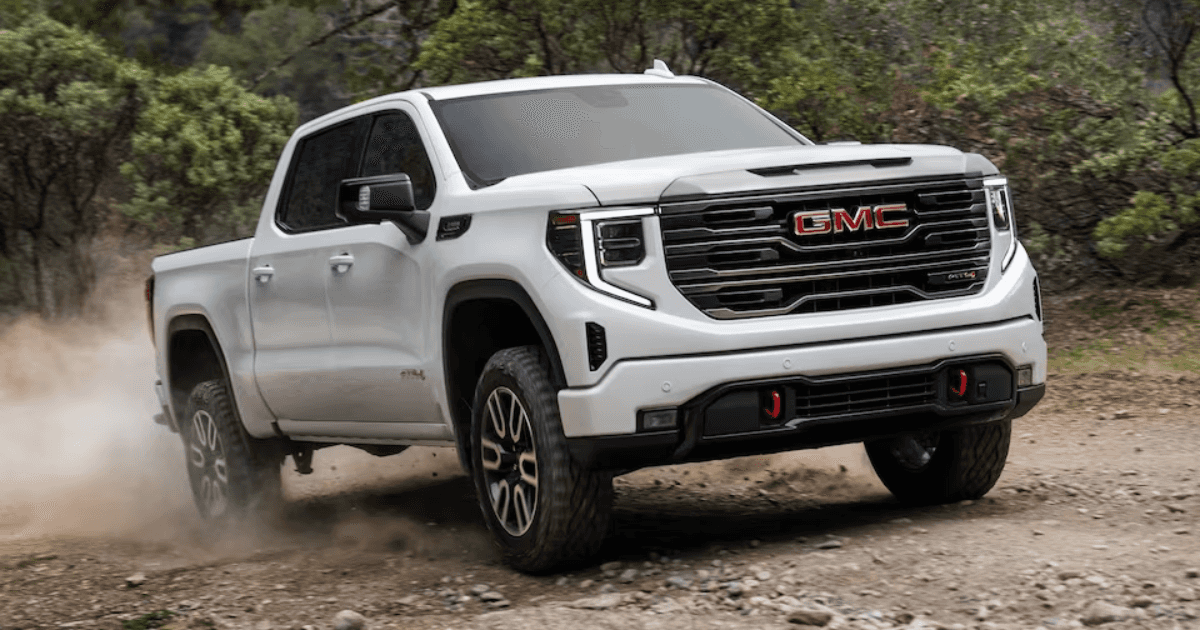 Truck enthusiasts in San Antonio rejoice! The highly anticipated 2023 GMC Sierra 1500 is set to arrive at
Cavender Buick-GMC West,
bringing an array of new features and upgrades to make your driving experience even more enjoyable. As San Antonio's premier dealership for both new and used Buicks and GMCs, we want to give you a sneak peek into what the new Sierra 1500 has in store for you.
---
The GMC Sierra 1500 has long been favored by San Antonio truck lovers for its powerful performance, sturdy build, and eye-catching design. The 2023 model takes these qualities to a whole new level, offering buyers the perfect blend of capability, technology, and design to meet the challenges of everyday driving and tough work demands.
In this comprehensive overview, we will delve into the most noteworthy improvements and enhancements made to the 2023 GMC Sierra 1500. From exterior design updates to advanced technology integration, the new Sierra 1500 promises to excite both truck enthusiasts and novices alike.
So, let's gear up and explore the exciting features and upgrades that the 2023 GMC Sierra 1500 has in store for you. Get ready to make a statement on the streets of San Antonio like never before!
Redesigned Exterior: An Eye-Catching Presence on the Road
The 2023 GMC Sierra 1500 boasts an updated exterior that speaks of power, sophistication, and durability. Here are a few key aesthetic changes that set the new Sierra 1500 apart from its predecessor:
1. Bold New Grille Design
The 2023 Sierra 1500 showcases a larger, bolder grille, giving the truck a more imposing appearance. Detailed chrome accents and the iconic GMC logo displayed prominently on the grille reaffirm the brand's commitment to quality and style.
2. Sleeker Lighting Systems
The new Sierra 1500 flaunts sleeker LED lighting systems, including headlights, taillights, and signature daytime running lights. These enhancements not only improve visibility but also contribute to the truck's striking exterior design.
Enhanced Power and Performance: Unrivaled Capability
Looks are not the only notable aspect of the 2023 GMC Sierra 1500 – its upgraded powertrain and performance capabilities truly steal the show.
1. Robust Engine Options
The new Sierra 1500 offers a range of powerful engine options, including the impressive 5.3-liter V8, the potent 6.2-liter V8, and the highly efficient 3.0-liter Duramax Turbo-Diesel. Regardless of your choice, expect exceptional power, towing capacity, and fuel efficiency.
2. Improved Towing and Payload Capacities
The 2023 GMC Sierra 1500 is built with towing and hauling in mind. With state-of-the-art towing technologies and increased payload capacities, this truck can handle your toughest jobs and weekend adventures with ease.
Advanced Technology and Safety Features: Driving with Confidence
The 2023 Sierra 1500 takes automotive technology to new heights, offering cutting-edge innovations to improve your driving experience and safety.
1. Next-Gen Infotainment System
The Sierra's state-of-the-art infotainment system provides seamless integration for your devices, ensuring you stay connected and entertained on the go. With wireless Apple CarPlay and Android Auto compatibility, customizable settings, and an available 4G LTE Wi-Fi Hotspot, the 2023 Sierra 1500 keeps you connected no matter where you are.
2. Comprehensive Suite of Safety Features
The 2023 GMC Sierra 1500 prioritizes driver and passenger safety with a robust suite of advanced safety features. These include Forward Collision Alert, Lane Departure Warning, Adaptive Cruise Control, and Automatic Emergency Braking. With these innovations, the new Sierra 1500 ensures peace of mind on and off the road.
Refined Interior and Comfort: The Ultimate Driving Experience
The 2023 Sierra 1500's interior combines luxury, comfort, and convenience, making every drive enjoyable and relaxing.
1. High-Quality Materials and Craftsmanship
The new Sierra's interior is a testament to GMC's commitment to quality and luxury. Featuring premium materials, meticulously crafted details, and generously appointed seating, the cabin offers a refined sanctuary for you and your passengers.
2. Innovative Storage Solutions
The 2023 Sierra 1500 provides practical and versatile storage options, including under-seat storage compartments, a generously sized center console, and multiple USB ports for device charging and connectivity. No matter your storage needs, the new Sierra has you covered.
Test Drive the 2023 GMC Sierra 1500 at Cavender
The 2023 GMC Sierra 1500 promises to pack a punch for truck enthusiasts and novices alike. Combining striking exterior design, unparalleled power and performance, innovative safety and technology features, and a luxurious, comfortable cabin, the new Sierra 1500 stands out in the competitive truck market.
At Cavender Buick-GMC West, we are excited to help our customers find the perfect 2023 GMC Sierra 1500 that meets their needs and exceeds their expectations. We invite you to stay updated on the arrival of the new Sierra 1500 by regularly checking our inventory for the latest available models.
Experience the impressive features of the 2023 GMC Sierra 1500 firsthand by scheduling a test drive when it becomes available at our GMC dealership in San Antonio. Our experts are eager to share their knowledge and expertise to ensure you find the perfect vehicle for your lifestyle. Contact us today or visit the dealership to learn more about this exciting new truck and get ready to hit the streets of San Antonio in unrivaled style and performance!